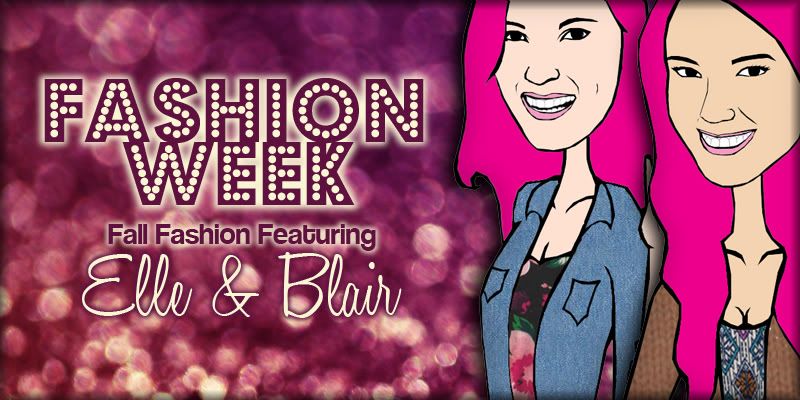 Fall fashion is going to be so simple to glide in to since pretty, flouncy, and colorful pieces from summer are still in. The only work (or fun!) you have is simply accessorizing them in the right way to seamlessly transition from Summer to Autumn. No one will ever suspect that you're wearing your favorite maxi dress you were sneaking out every chance you got for the last few months!
Click the picture to enlarge.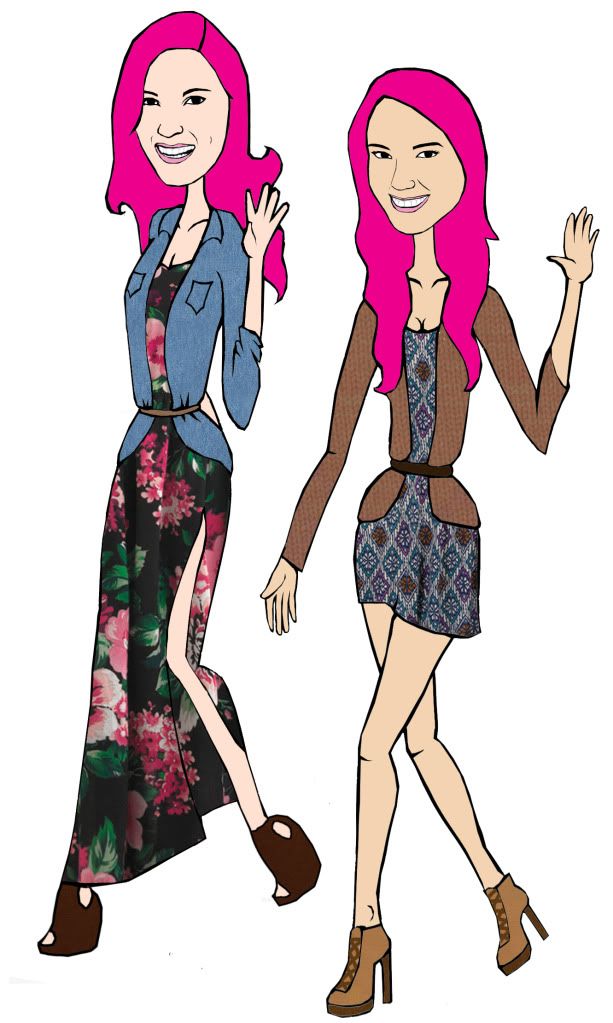 Floral and tribal prints are still holding their well deserved place in the fashion industry, so pinch your pennies and just add a cozy, chunky knit sweater; even pull over garments look great over your chilly, thin strapped dresses! Denim is a booming Fall trend which makes denim jackets and shirts perfect layering pieces. If your shorter dresses are still too breezy, but you can't stand to see them go just yet, add warm, neutral tights to your outfit.
Something to introduce to your wardrobe is thigh-high split maxi skirts and dresses. They look super chic and feminine and since the fabrics will be getting thicker for the colder weather, your skirt won't be too stuffy in unpredictable temperatures. Skip the gladiators and opt for chunky bohemian wedges to add to the drama of your legs and make them look miles longer.
Need another piece to add to your closet? Try chunky heeled cargo boots. The color camel is going to be massive this season so accessorize with this hue anywhere you can work it in, whether it be heels, a belt, or a handbag.
I hope you enjoyed this post and I'll be doing them for the entire week! Check below for fashion suggestions and be sure to subscribe so you don't miss a post. Also, be sure to subscribe for the
Naked Palette Giveaway
that I will host as soon as I get 100 subscribers!
Suggestions for the pieces mentioned:
Chunky Sweaters:
Knitted Tie Back Top from Topshop
$80
Chunky Sweater from Avon
$44.99
Silence & Noise Slouchy Sweater
$99
Denim Layers:
Revolve Clothing Tie Shirt
$48
Forever 21 Stonewash Denim Jacket
$29.90
Side Slit Skirts:
ASOS Side Split Maxi Skirt
$27.44
Free People Side Slit Maxi Skirt
$29.95
Chunky Combat Boots:
Fur Lace Up Bootie
$37.20
Lace Up Ankle Boot
$26.90