Be the first to wear the fiercest runway trend of fall. It's a modern twist of a cateye, with the classic look of a wing and a modern twist of geometry! Click the button below to learn this easy look.
Click the picture to enlarge.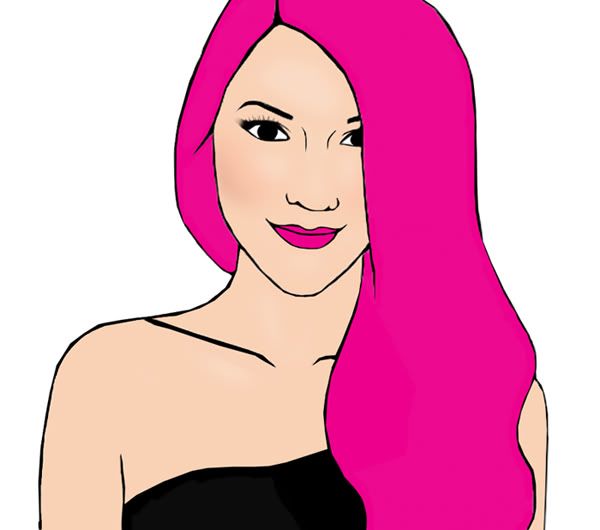 To achieve the geometric cateye, start off with your everyday makeup routine and be sure to prime your eyelids.
Use a black gel or pencil liner to tightline your upper lid and draw a line along your upper lashes that is thinner toward your tear duct and thicker as you pull it out. Unlike a traditional cat eye, stop the line at the outside of your eye. Don't worry about it looking messy or boxy.
Use a black eyeshadow and a flat topped brush (try Sonia Kashuk's
Synthetic Flat Eye Liner Brush
) that is about the width of the thickest part of your eyeliner. Go over the line you already made.
When you're ready to create the "wing," make sure your brush is clean of any extra product, turn your brush sideways, and lightly drag your eyeshadow out until it fades away. Since your brush has a flat top, it should leave a flat edge.
If you don't get a perfect result, blend a little translucent powder in the opposite direction until you're happy with the finished look. It should be squared off, but blended seamlessly.
I hope everyone enjoys this look. I know it's a brand new concept to the makeup world, so if you have any questions, feel free to ask. And let me know if you try this look!
Be sure to subscribe for the
Naked Palette Giveaway
that I will host as soon as I get 100 subscribers!
Other Makeup Tutorials:
Start Smoking ft. Miley Cyrus
Emma Stone Makeup Tutorial
Hot Pink Pout
Customized Blush Application