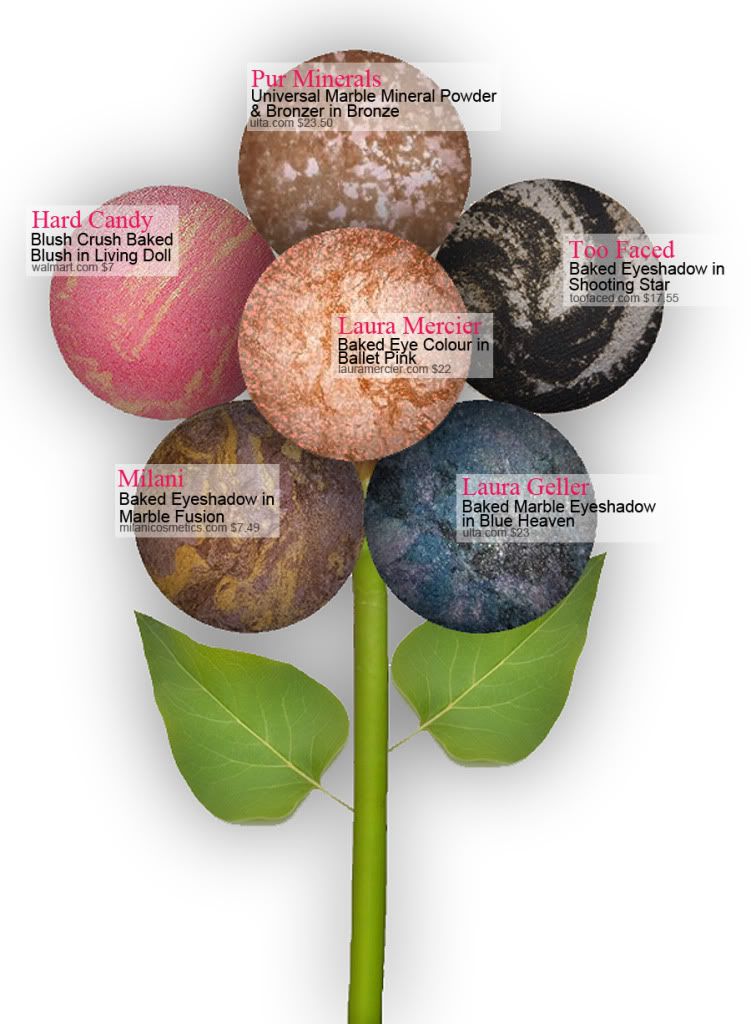 Marbled products are taking the cosmetic industry by storm in the form of eyeshadows, bronzers, and blushers, but are they more than just pretty presentation? The answer is yes! These products are fun because no two pans are exactly the same and with the medley of colors in each one, you never know what you're going to get.
Too Faced's Shooting Star
makes a beautiful smokey soot color that shimmers gold in the light, while
Laura Geller's Blue Heaven
comes out as a midnight blue with an icy lavender reflect. Keep in mind, depending on how much of each color is in your pan, the color could vary slightly. Since it's hard to tell the true color of each product, I would only recommend marbled products to experimental makeup enthusiasts who love trying any and every color and combination under the sun. My question to you guys is, would you try marbled products? Or would you rather stick to solid colors?
You can click my Marbled Flower to enlarge and see the products!)